Is Great Wall Motor's move to acquire Jeep a good idea?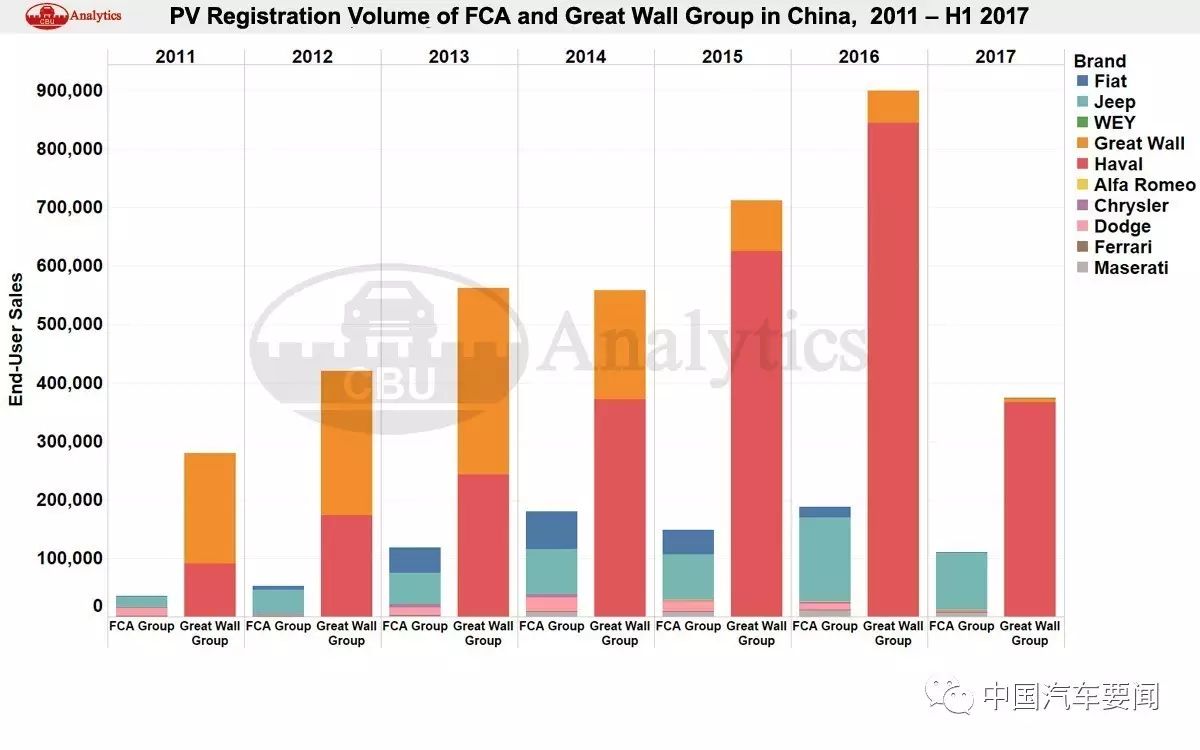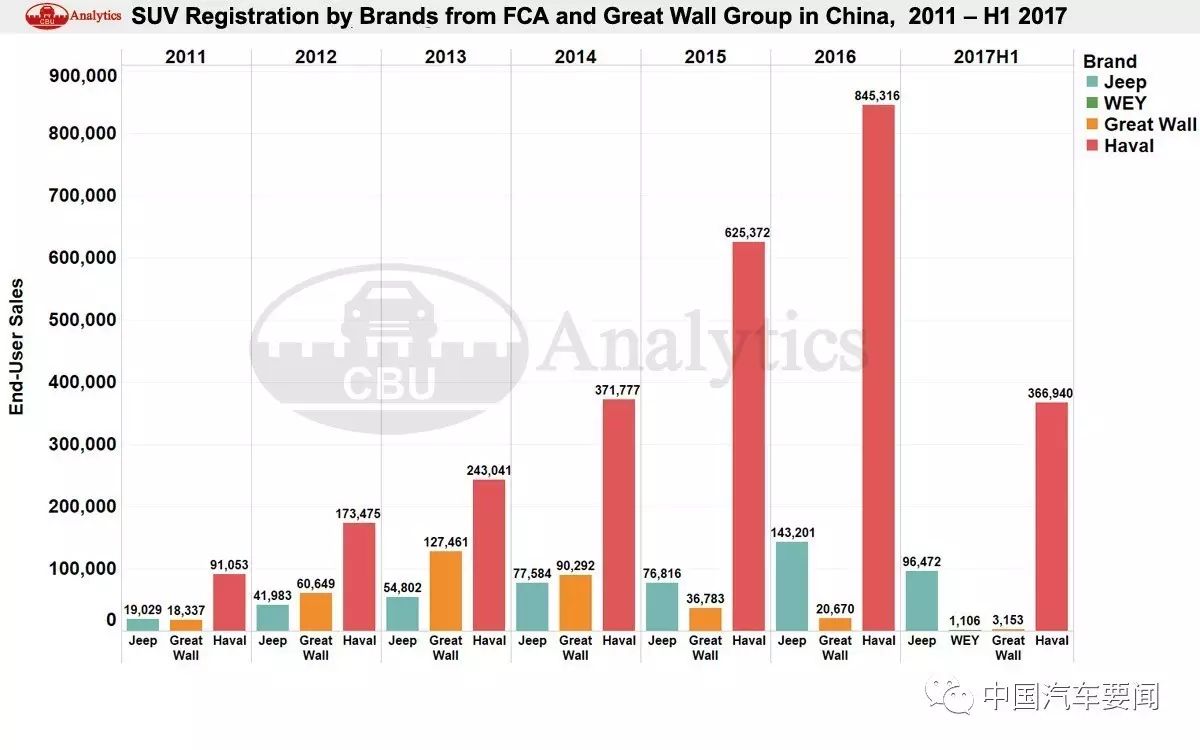 根据CBU Analytics整理的终端销量数据显示,菲亚特克莱斯勒(FCA)在华生产的乘用车终端销量从2011年的36,070辆,增加到2016年的187,873辆,但是远不及市场整体增速。同时,菲亚特品牌几乎已经在中国市场销声匿迹。2016年,FCA乘用车在华终端销量只有长城汽车的五分之一左右。
According to registration data from CBU Analytics, although Fiat Chrysler Automobiles (FCA) sold 187,873 locally-produced passenger vehicles (cars, SUVs and MPVs) in China in 2016, up significantly from 36,070 units in 2011, its growth lagged that of the overall surging Chinese market. Meanwhile, the Fiat brand has virtually become non-relevant. In 2016, FCA's passenger vehicle end-user sales in China were only one-fifth of those of Great Wall Motor.
而单就Jeep品牌而言,依靠车型的国产化与价位的下探,在2016年终端销量达到143,201辆,相当于哈弗品牌销量的17%。如果长城汽车能够把Jeep品牌收入囊中,长城旗下的产品就能完成从小型SUV到中型SUV的全面覆盖,并且每个级别都有"低端"哈弗和"高端"Jeep的双重选择,还有Jeep的"豪华"中大型SUV——大切诺基。最重要的是Jeep品牌的相关技术能够为哈弗和WEY提升竞争力,并且能够一举成为国际化车企。
The Jeep brand has enjoyed rapid growth in China over the last two years through localization of models and competitive pricing. But its sales of 143,201 units in 2016 were only 17 percent of those of the Haval brand. Acquiring the Jeep brand would give Great Wall Motor a product lineup from small SUVs to Medium SUVs, covering multiple segments with the cheaper Haval brand and relatively "expensive" Jeep brand, as well as the "luxury" large SUV – the Grand Cherokee. Last but not the least, Haval and WEY brands will have more competiveness, driven by Jeep brand technologies and Great Wall Motor could become a true international player.
但是,任何豪赌背后的代价都是不菲的,高昂的兼并价格、缺乏国际管理经验、如何处理Jeep与WEY之间的定位关系都是长城汽车将面临的棘手问题。但是,既然吉利珠玉在前,长城汽车也有机会实现雄心壮志。
Certainly, there are risks involved, such as the high acquisition cost, lack of international management experience and how to deal with the positioning of the WEY and Jeep brands. Great Wall Motor certainly has its ambitions following Geely's acquisition of Volvo Cars.