BERLIN – Jianghuai Automobile Co., Ltd. (JAC) and Volkswagen AG signed a joint venture agreement here on June 1 in the presence of visiting Chinese Premier Li Keqiang and German Chancellor Dr. Agnela Merkel.

Each of the partners is to hold a 50 percent stake in the new company, which is to develop, produce and market electric vehicles and mobility services.
The signing of the JV agreement comes 9 months after the two partners signed an MOU for the JV and just 10 days after the JV received approval from the National Development and Reform Commission (NDRC).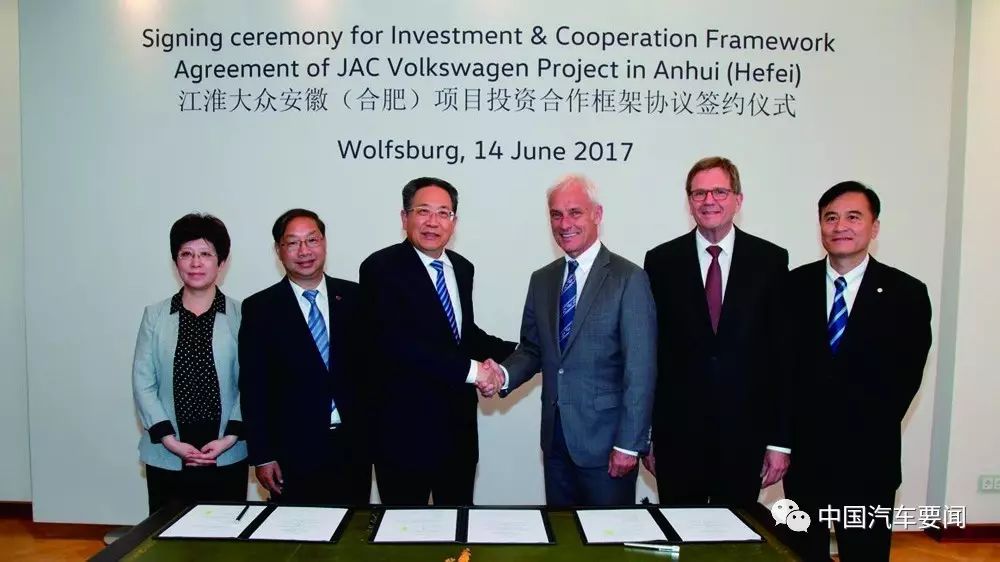 The new JV, which has initially been concluded for a term of 25 years, will develop EVs together for the Chinese market. The agreement provides for the construction of a further factory as well as a research and development center.
The JV also includes the development and production of components for new energy vehicles (NEVs), the development of vehicle connectivity and automotive data services, establishment of new used vehicle platforms and engagement of all related business activities.
The JV will have a total investment of ¥6 billion and registered capital of ¥2 billion split between JAC and Volkswagen. It plans to produce its first jointly developed EV under an independent JV brand to be named later, in 2018.to get more information, please click "read more" to subscribe.
---
The above article appeared in the July 2017 (Vol. 12, No. 7) issue of China Automotive Review (CAR), our monthly tabloid magazine in English exclusively focused on the Chinese auto industry.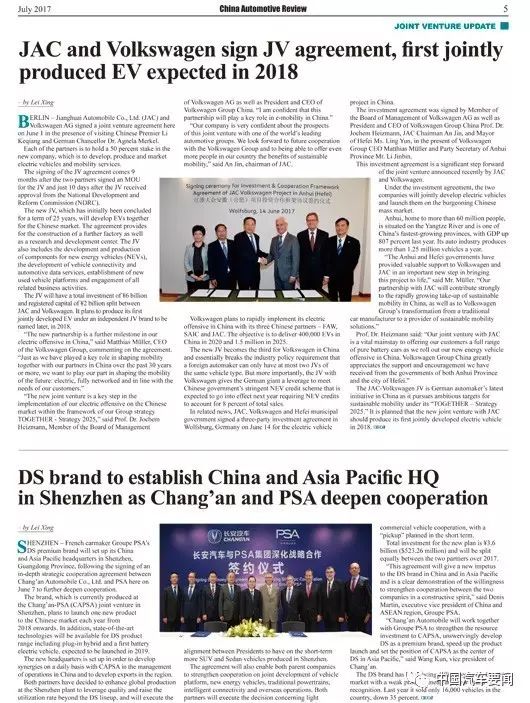 ? 本刊所有图片、文字及版式版权均为【中国汽车要闻】(China Business Update)所有,未经授权许可,不得复制或用作其它商业用途,其他网站及平面媒体如需转载,须注明作者及出处。